10 April Fool's Day Recipe Ideas To Trick Your Friends And Family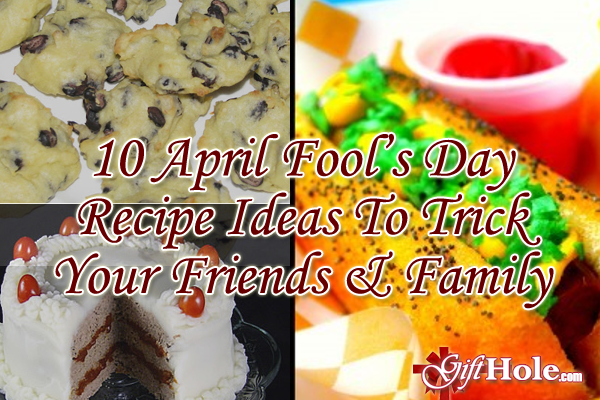 10 April Fool's Day Recipe Ideas To Trick Your Friends And Family
There are tons of cruel April Fool's Day jokes to play on people but getting them a last minute treat of food is almost a win-win. First, they'll think you're being nice by sharing your food. And second, you'll get a good laugh out of the prank. Please just make sure they're not allergic to any of these foods!
Grilled Cheese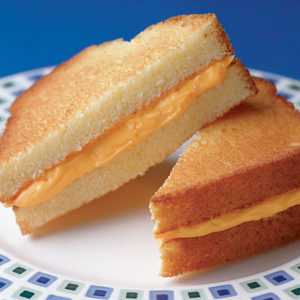 Who doesn't like a good ol' grilled cheese sandwich? Well, instead, how about you make a cake that looks just like a grilled cheese sandwich!  When they bite into it, they'll be fooled but at the same time, they'll hopefully enjoy a nice dessert out of it!  A win-win prank, especially if they enjoy your cake.
Sushi… Or Is It?!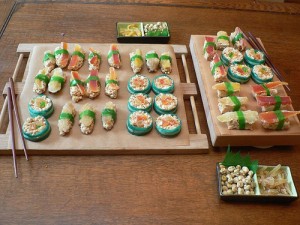 If you know someone that loves sushi (I mean, who doesn't, right?), then you should have them try out your homemade sushi sweets. These "sushi" pieces are all made out of treats including rice krispy treat mix and dried fruits. To be fair, this was intended as a Halloween treat.
Meatloaf… Cake.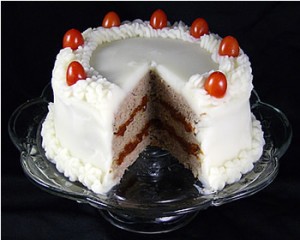 If you know a person who has a sweet tooth and loves cake then prank them with this meatloaf cake. It's a meatloaf with mashed potato "icing". It may take 6 hours to make but sometimes you have to go all out for a prank!
I may just try to make it just because it sounds delicious!
French Fries Pound Cake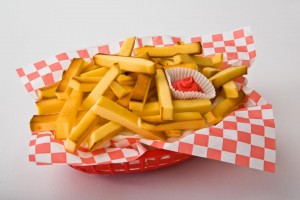 If you love french fries like I do, then you probably can't just have a few. Just imagine if someone shared some with you, your mouth waters then when you bite into it… "what the?! Pound cake?!" Exactly. Check out the french fries cake.
Try This Bean Dip Disguised As Cookie Dough Dip!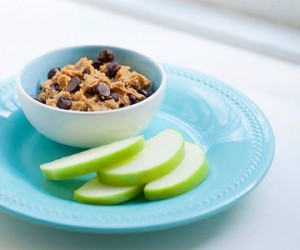 Mmmmm to dipping some cut up apples or other fresh fruits into that cookie dough dip! Too bad they're actually dipping into a homemade bean dip!
Chocolate Chip Cookies (Actually Mashed Potatoes)
One thing is for sure… you do NOT mess with a cookie monsters cookies! Do you know someone who can't resist cookies? Well, offer them this recipe for your prank! It's actually mashed potatoes with black beans.
Sunny Side Up Egg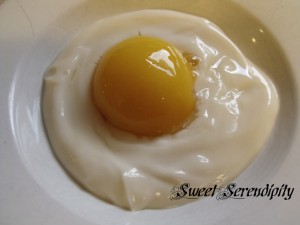 Serve someone some breakfast in bed with this sunny side up egg (which is actually a peach and yogurt).
Chicken NOT Pot Pie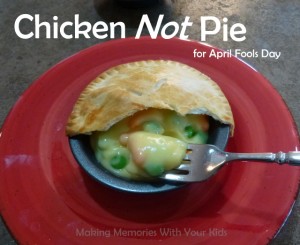 It looks so real though! I want chicken pot pie now. Just imagine offering or making this for someone else and how they're going to feel?
You Want A Sip Of My Juice?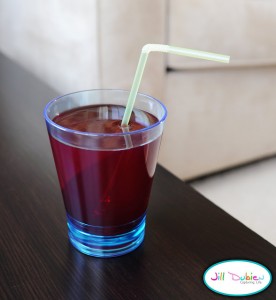 That first sip will be hilarious especially when they find out they're trying to sip on jell-o.
Hot Dog Tootsie Roll Twinkies?!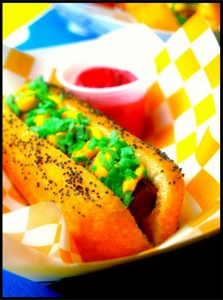 That's just messed up, you never mess with a person and their hot dog, well, unless it's for April Fool's Day! Offer them a hot dog and get your camera ready for their first bite into a tootsie roll twinkie!
Time to prep these recipes for April Fool's Day!
Check Out These Hilarious Gags and Pranks Gifts!