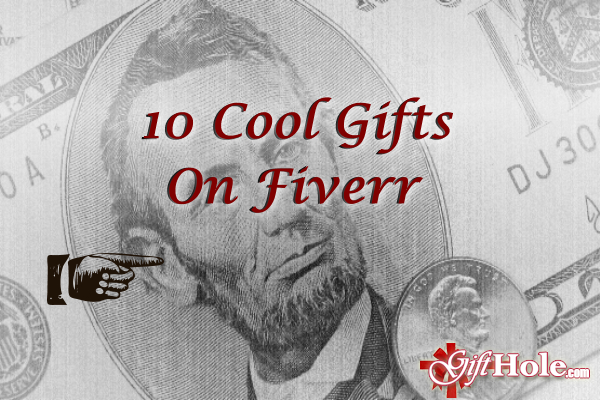 10 Cool Gifts on Fiverr
10 Cool Gifts on Fiverr
If you're looking for an inexpensive gift that's a little on the unusual side, you might want to check out Fiverr. The talent is there. The personal touch is there. All that's missing is the Neiman Marcus price tags and the only people that can't do without those tags is Neiman Marcus.
Check out these ideas.
Portrait Painting
If you think you can't afford to have a portrait done, think again. Dodicci, an artist from Spain, will do a great digital portrait for you. Have it printed out on high-quality paper, frame it, and you've got a personalized gift that will last forever.
Dodicci
Heal a Past Life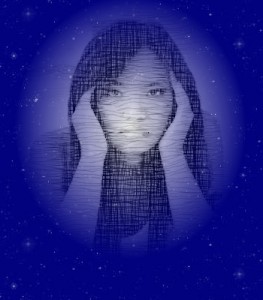 Did you ever hear someone say, "I must've done something horrible in a past life to deserve this."? Well, now you can help them overcome that.
For anyone who believes in past lives or reincarnation, here's a Chinese monk that will heal one of your past lives… really.
If nothing else, they won't have that excuse to fall back on again.
Wongjian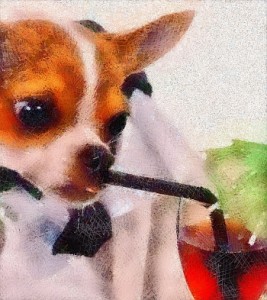 Pet Portrait in Pastel
Maybe you tried one of those "Wine and Painting" nights where you get together with a bunch of people, drink and do a paint-by-number sort of thing with a picture of your pet or maybe your friend's pet as a surprise gift.
Maybe it was the wine, maybe it was the… wine. Anyway, if you woke up the next morning with a headache and a sinking feeling that painting is going to wind up on a wall in a bathroom of a basement, relax, there's still hope.
Nicky Nikolov will do a digital pastel painting of your pet that will be all you had hoped for.
Check out his work on YouTube
Nicky Nikolov
Fractal Coloring Book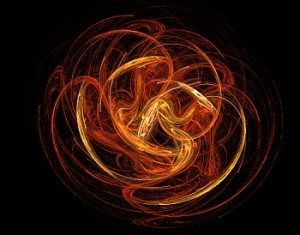 This is when math is cool. Each of these fractals has a mathematically encoded message.
For the basic five dollar gig, you get 5 pages at 1600 x 1600 pixels to color. Each page is encoded with a single word to concentrate on (Joy, Inspiration, etc.. In the Extras section, you can get more personalized – your name, an affirmation, etc..
Yulija
Wire Wrap Jewelry
A jewelry artist from India (where $5 goes a long way), check out the beautiful Tree of Life pendants. These take a little longer to send around the world so make sure you give her plenty of time to deliver.
Babita943
Craft Lessons
Is that special someone looking for a new creative outlet? Here are 3 gigs that will inspire the imagination.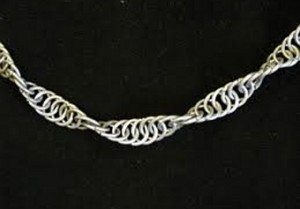 Make Bracelets
Here's a jewelry maker that has a collection of how-to projects including some great chain maille bracelets.
Sierradawn
Learn Wire Wrapping
Alanah01 is a jewelry maker that teaches wire wrapping techniques. She's also a Reiki healer just in case your inner self needs a quick fix, too.
Alanah01
Learn to Crochet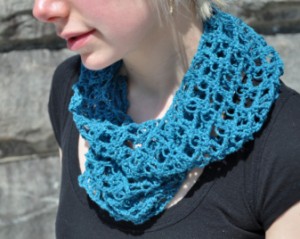 Teaching the Basics of Crochet. It's fairly easy to learn and this is the perfect place to get started. Who knows? Maybe you'll get a nice, warm scarf in return for your thoughtfulness.
Ashleebella
Psychic Reading
Babysweet is a Top Rated Seller on Fiverr. That's no easy feat, whether you're selling amulets or succulents. Having joined in 2012, with a 98.6% rating and over 1100 reviews, she might as well be the resident psychic of Fiverr.
Babysweet
Jungle Messenger
This is a great guy who remembers what Fiverr used to be – a bunch of people doing crazy stuff for fun. Birthday wishes, testimonials – you name it. He's got a style all his own.
Inkame