Gift Ideas for Tailgaters
Gift Ideas for Tailgaters
Bring on the Game
With football season in full swing, you're reminded of just how much people love to tailgate. It's a great way to socialize. You know that while everyone may not be cheering for the same team, at least you have a common interest in the event.
Some people go all out with their set up. If you know someone like that, you may find some suggestions here for their next present as their gear can start to look a like rough after just a couple of seasons.
Portable Grill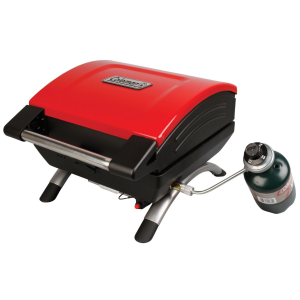 This Coleman NXT(TM) Lite Table Top Propane Grill (amazon) is ideal for tailgating.
You get 8,500 BTUs here. The most helpful advice I saw was to cook everything at a low temperature or the food burns. That actually saves fuel so it isn't a bad thing.
Bean Bag Toss, aka Corn Hole.
This is one you can easily make yourself.
Check out this great tutorial on YouTube. It's for a set of boards made for a wedding but you can change it up and paint your friend's favorite team's logo on it instead. Be sure and buy color-coordinated bean bags.

E-Z Up Canopy Sidewall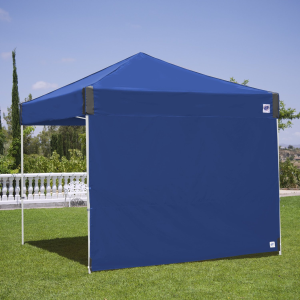 Canopies can be pricey but a new sidewall is easy on the wallet. This will help to keep grill smoke from choking the neighbors or the neighbor's smoke from choking your crew. Just be sure to check the size of the shelter before purchasing to ensure an accurate fit. Here's a link to a whole page of E-Z Up Canopies on Amazon.
Grill Tools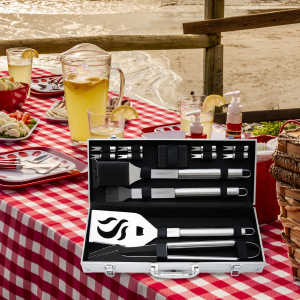 You can never have enough tools or Bar-B-Que… so why not give a gift that's covers both? Choose from a wide selection of grilling tools.
Chairs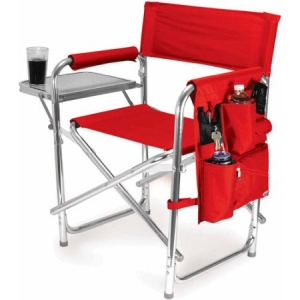 This Picnic Time Sports Chair From Walmart is a big step up from your average director's chair. It has padded armrests, and insulated beverage holder, and a zippered security pocket, too.
Personal Jumbo Cup
The one thing that's really tough about tailgating is that everyone has the same beverages and beverage cups. It can be tough to remember which cup is yours when they're all red.
A jumbo-sized cup will stand out from the crowd… that very large crowd.
Team Colors
If you're going to a sports event, you'll want to dress in your team's colors. Go online to your team's website. There's usually an online merchandise store where you can see the latest fashions and gifts.
Ideas for a Tailgating Gift Basket
Coozies (because most events do not allow alcohol to be consumed on premises if not purchased by the facility – if you can believe that), paper products, bottle opener, First Aid kit, rain ponchos, toilet paper, grill gloves, grill brush and trash bags all together in a small cooler will work here.