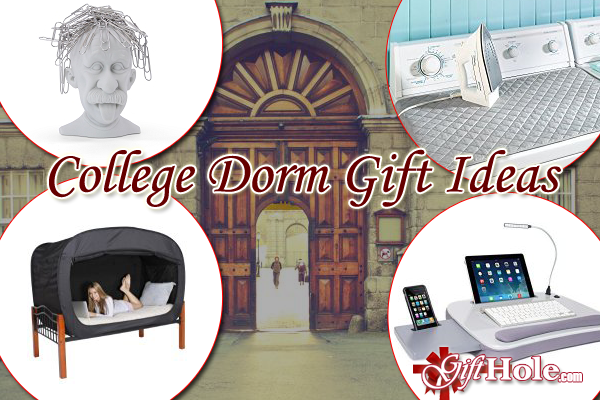 College Dorm Gift Ideas
It's that time, schools about to be back in session and there will be plenty of college students moving into their new dorm rooms. What better way to surprise them with a nice dorm-warming gift! Here some cool ideas and suggestions.
3-Outlet Wall Mount Surge Protector with USB Charging
If they have a roommate then there's going to be limited outlets to charge all your electronics. This wall mount will help with that especially when it comes to charging phones through USB cords.
Check Out This 3-Outlet Wall Mount Surge Protector with USB Charging and Slide-Out Smartphone Holders at Amazon.com
Multi Tasking Memory Foam Lap Desk with USB Light
There will be a lot of late nights of studying and writing papers and having a memory foam lap desk that will hold your laptop in place will definitely be beneficial. Whether they're writing papers on their laptop in bed or outside, this will come in handy.
Multi Tasking Memory Foam Lap Desk with USB Light Available At Amazon.com
Iron Anywhere Ironing Mat
We all know dorm rooms are limited in space so chances are they won't have an ironing board (if they even decide they want to iron their clothes) so getting them an ironing mat that can fit anywhere would be key.
Shop for Iron Anywhere Ironing Mat Ideal At Amazon.com
Privacy Pop Bed Tent
Looking for a little privacy from your roommate? Maybe they always have the lights on late or wake up really early? Well, this bed tent will solve all of those problems! And they can even use this for camping or when they go back home and need some additional privacy.
The Privacy Pop Bed Tent Can Be Found At Amazon.com
Pop-Up 3 Compartment Hamper
Help them get a little organized with their dirty clothes because we all know it'll just end up on the floor before being stuffed in a trash bag to go get it washed. Having a hamper that can separate the different types of clothes will keep them organized.
Well, if they use it.
Deluxe Pop-Up Hamper Is Available Here
Dartboard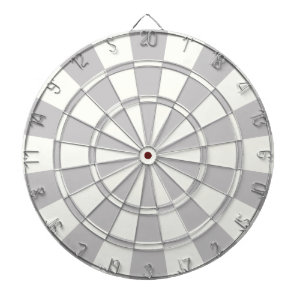 They're going to have to eventually take a break from all the studying and having a good distraction like throwing some darts readily available will help them out.
This Gray And White Dartboard Can Be Found At Zazzle
Genius Paperclip Holder
I don't think you can go wrong with getting creative when it comes to paperclip holders. Plus, I'm sure they'll end up making it into a fun game in between studying and writing papers in their dorm rooms!
This Genius Paperclip Holder is available here
WTF Desktop Pad
They're going to eventually need to write down some things so they can remember. Why not get something that will help them remember like this WTF Desktop Pad?
WTF Desktop Pad can be found at Stupid.com
Do you have any other college dorm gift ideas you'd like to add? Let us know in the comments below!