Last Minute Birthday Gift Ideas For Your Best Friend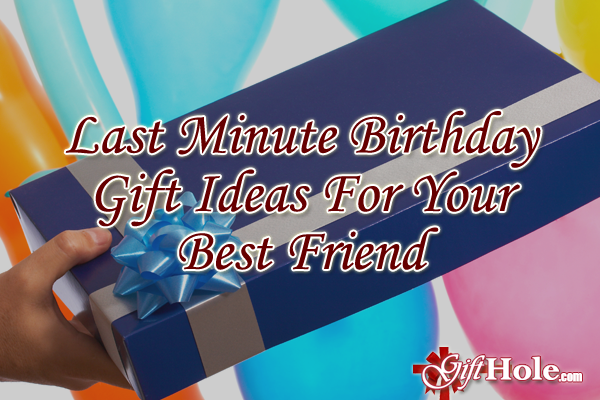 Last Minute Birthday Gift Ideas For Your Best Friend
When it comes to your best friend, you should probably already know what to get them for a birthday gift but if you happened to forget (shame on you!) or simply just got too busy and waited till the very last minute, here are some quick and easy suggestions.
Framed Photo(s) of the two of you
With technology and digital photos, how often do we really have pictures printed? That's what makes this gift idea that much more special because they probably don't have a printed photo with their best friend framed somewhere in their house.
Get a good frame (maybe one that holds multiple photos) and put the ones that will make them laugh, smile and remember that time in the photo like it was just yesterday. Whenever they look at it, they'll remember that time. Priceless gift.
Memorabilia of a Trip or Event You Two Went On
Did you take an awesome road trip or have an unforgettable vacation somewhere together? Why not get them some memorabilia that will remind them of that time whenever they see it.
Or maybe you two went on an unbelievable concert? Why not get them the bands CD full of songs they played at the concert or a shirt with the band on it?
Another idea is a photo album of the two of you through the many years of your friendship or a scrap book that reminds your best friend of the awesome memories you shared together. I'm sure they'll cherish that.
At the end of the book or album, you could put something like "to be continued" or "future awesome memories go here" so they can keep building memories as years go by.
Here are some great Photo Albums
E-Reader
This gift should be perfect for a book worm best friend! On top of that, nowadays you can find some e-readers for a good price because of the competition from different companies coming up with their own. Also, many local libraries allow you to check out electronic books that you can download straight to your E-reader. You keep the book for two weeks and it disappears without you having to pay any late fees.
Here are a whole bunch of E-Readers
to choose from.
Music Download Gift Card
Who doesn't love music? Since we live in an age of music digital downloads, make it easier on your friend and let them download the music they always wanted to hear onto their phone or computer.
Be warned, they'll probably be singing all those songs they love nonstop and probably get it stuck in your head. But what are friends for, right?
Tickets to an Event (Concerts, sports, comedy, favorite show)
Does your friend have a show they always wanted to see but never got the chance? Why not take them to that show! That way they'll get to see the show they always wanted to see and if you get to take them. It makes it even easier if you like the show too. But offer them two tickets so they can bring whoever they want. If they're your best friend, they'll more than likely take you.
On top of that, if this is a last minute gift idea, a lot of people sell their tickets cheap close to the even just to get rid of their tickets and not lose money. This is where you would benefit.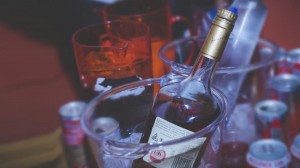 Favorite Beverage
Does your best friend have a favorite tea they drink almost every day? Get them a box of their favorite tea bags. Maybe coffee? Get them a bag of coffee if they brew it themselves or a gift card to Starbucks or their favorite coffee shop. Favorite wine or liquor bottle? Maybe they have a favorite wine or bottle of tequila. Get it for them, I'm sure you two will be sharing that bottle on their birthday!
Dinner and Drinks
You can always just take your best friend to the restaurant of their choosing and just spend some good quality time together over some good food and drinks.
All of these items are pretty easy to get. You can get them during your lunch break and all of these should be convenient enough to obtain. Even if purchasing online, there's next day delivery!
Though, since it is your best friend, try not to wait till the last minute next time. 🙂