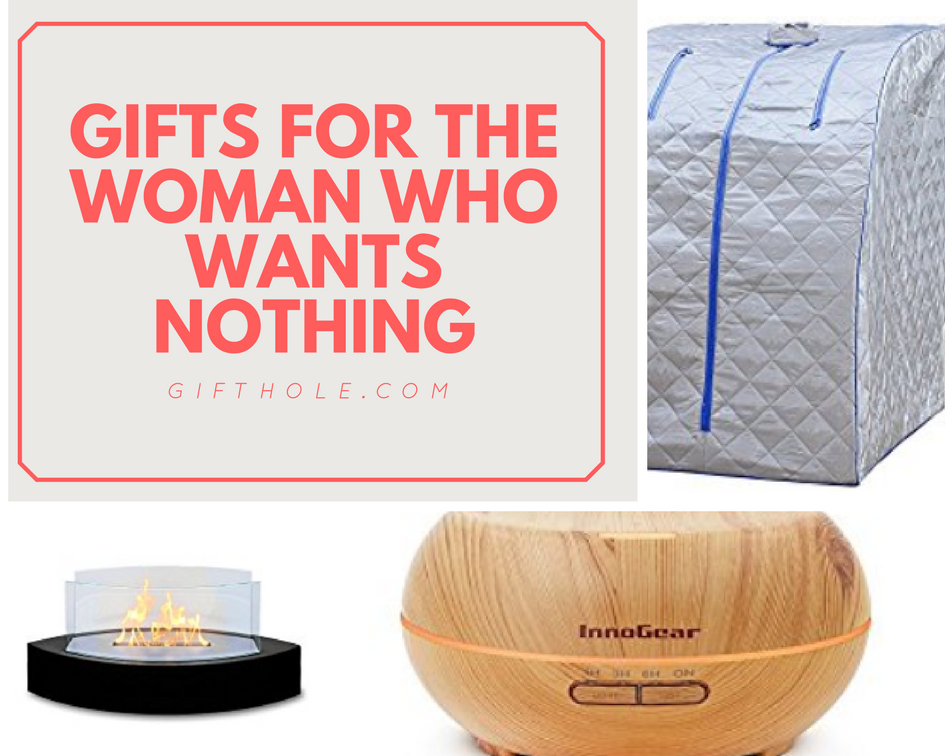 Gifts For The Woman Who Wants Nothing
The best gift you can give a woman who wants nothing is simply your time and love. But when she tells you that she doesn't want anything, you better still get her something. With that said, here are our recommendations on gifts for the woman who wants nothing.
Anywhere Fireplace
Just imagine bringing a fireplace wherever you go, whether it's indoor or outdoors, she'll love it. If you want to cuddle by the fire under the stars or inside your living room, this would be the perfect gift for her… matter of fact, the both of you!
Details for the Anywhere Fireplace on Amazon here
Loveseat Camping Chair
You know what would match well with the Anywhere Fireplace, especially if you use it outdoors if you go camping? This loveseat camping chair for you two to sit underneath the stars together around a real fire or your Anywhere Fireplace.
Details for Loveseat Camping Chair on Amazon here
Portable Sauna
Has she been complaining that it's always crowded in the sauna at the gym? Why not help her get her own personal space with her own personal portable sauna? Let her sweat it out whenever she wants at the comfortable of her own home!
Details for the Portable Sauna on Amazon here 
Digital Photo Frame
When's the last time she got a photo developed? Exactly. It's a digital age but she probably still wants to have framed photos around her place so why not get her this digital photo frame?
Details for the Digital Photo Frame on Amazon here
Stress Relief Candles
What woman doesn't like candles, especially those that help with aromatherapy to help relieve the stress? This would be a perfect gift for any woman!
Details for the Stress Relief Aromatherapy Candles on Amazon here
Wine Aerator Gift Set
Any woman + wine = happy. This wine aerator gift set would definitely make her happy.
Details for the Wine Aerator Gift Set here
The Juice Fountain Cold
Help her extract juices from fruit very easily and serve it cold!
Details for the Juice Fountain Cold here
InnoGear Aromatherapy Essential Oil Diffuser
Give her the aromatherapy wherever she goes. Whether she's at the office, in her living room, this would be an awesome gift for her.
Details for the Aromatherapy Essential Oil Diffuser on Amazon here
Bath Bomb Gift Set
Most women love baths because it gives them a chance to relax so help her out by getting her this bath bomb gift set that she will appreciate.
Details for the Bath Bomb Gift Set can be found on Amazon here
SleepPhones
Help her sleep better, especially if she happens to sleep next to a snorer! She will be able to sleep peacefully with these SleepPhones listening to whatever she wants to while it puts her to sleep
Details for the SleepPhones can be found on Amazon here
Do you have some gift ideas for women who want nothing? Feel free to share them in the comments below!