High School Graduation Gift Ideas For Boyfriend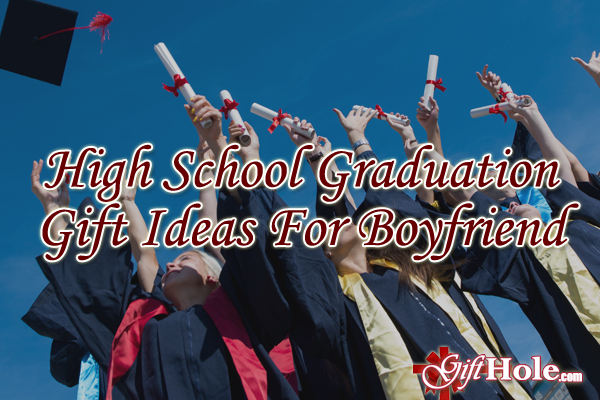 High School Graduation Gift Ideas For Boyfriend
Is your high school sweetheart graduating high school? More than likely you know him well enough to get a good high school graduation gift… but in case you're struggling with one and happened to wait till the last minute, here are some ideas to help you out!

A Wallet Or Money Clip

I honestly don't know any guy who doesn't own either a wallet or a money clip. Quite frankly, they probably had the same one for years so it may be time to get him a new one. Maybe even surprise him with a picture of you two in it.
If you're going the money clip route, I would recommend getting one that is also an USB flash drive.  A Money Clip USB Flash Drive is a two-in-one gift!
Tickets To His Favorite Sports Team
Now it doesn't have to be tickets to the Super Bowl or anything overly expensive but a regular season game to see his favorite sports team play is always great.
This gift makes it that much easier if you also like the same sports team as you'll probably be going with him (hopefully he doesn't try to go with a guy friend or family member over you!)

Homemade And From The Heart
Homemade gifts are the most thoughtful ones because you put effort into it, you can't just buy something gift. Try making a personalized picture frame of you two during your favorite memorable moments or maybe a scrapbook or even edited videos of you two.
Graduation time is usually about remembering the past four years so something homemade to highlight some of the good times, I guarantee he'll cherish that for the most of his life.

Ties
As cliché as this may sound, every guy will need a tie to wear to formal events or potential interviews so getting them one will be beneficial. You can always get one that fits his personality and make him look sharp at the same time.
Tons of Men's Ties
GoPro Video Camera
A lot of high school graduates like to travel the summer before they head off for college so why not get them a rugged video camera to help them capture those memories? If he likes the outdoors or playing sports and always wanted to capture videos in motion, this would be perfect for them!
Shop around for Various GoPros
Headphones
Everyone has headphones but if you're like me, your headphones don't last more than a year or two. Get him some headphones he always wanted. He probably always wanted a pair of BeatsbyDre Headphones
so why not surprise him with that as his graduation present?
Watch
Has he been eyeing a particular watch within the past year? Surprise him with it! This is a good traditional graduation gift for just about anyone but if there's one that fits him well and stands out, consider grabbing it for him and let him stand out with it on!
Shop for watches here
What do you think about our graduation gift ideas for boyfriends? Is there anything you would recommend? Let us know!