Gifts for Grandma on Mother's Day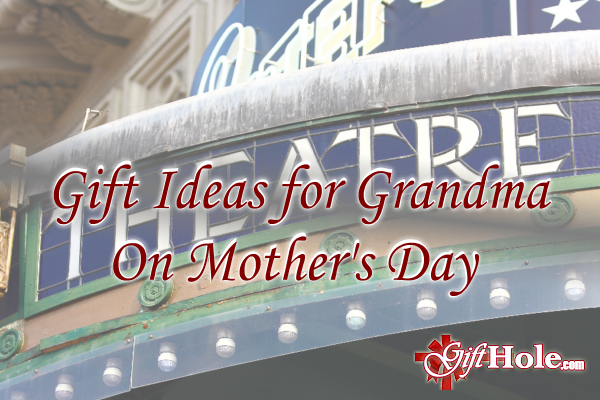 Gifts for Grandma on Mother's Day
Mother's Day doesn't mean we can forget our mom and dad's mothers.
Hello? Grandmas are mothers, too.
Just when you thought you were all set with your Mother's Day gift, you suddenly realized that you have a grandmother that needs a gift. The problem is that Grandmas come in multiple levels of activity. She may be an active member in her spin class or she may be in a rest home.
One size does not fit all, especially where Grandmothers are concerned.
Not to worry. We have some ideas for you so that your grandma won't be forgotten whether she's in a retirement home or just getting home from killing it at roller derby.
Facial Masks
Let's face it, girls will be girls. There are a number of homemade facial masks to try at Womenio and number 13 is highly recommended.
Red Light Therapy Kit or Gift Certificate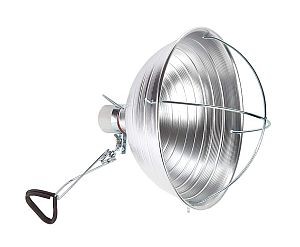 The latest trend in antiaging doesn't involve needles or creams. Instead, infrared light is used to penetrate the skin, supposedly increasing collagen and promoting healing.
Honestly, even if it doesn't do anything it claims, it still feels awesome even if you do feel like you've suddenly wound up on the warming tray at Golden Corral.
Many tanning salons are now offering this therapy so a gift certificate may work well. If you're going the DIY route, you'll need at least one red light bulb and a standard lamp. Many people suggest a gooseneck or architect's lamp. You can also use single bulb with a clamp light and some sort of stand to clamp it on.
Spa Robe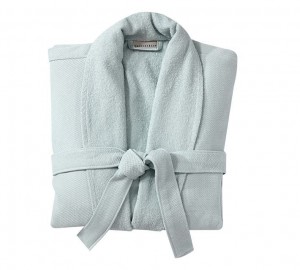 She'll be the envy of all of the other residents if she's walking around in this organic cotton spa robe from Pottery Barn
Shower Head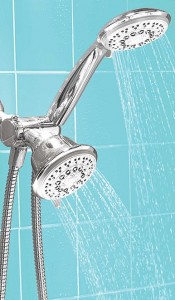 While cold showers are the latest trend, you'd have a hard time convincing Grandma that it would do her any good. Why fight it when you can win her love with a spa shower head.
This 3-way system from Rain Spa has a detachable handheld shower head and wall bracket for more options.
Gift of the Month Subscription
Nearly everything is available by subscription these days. Check out Cratejoy and Birchbox for some popular items. Here's a more few ideas:
For Their Pet: Pets can get pricey. There are some great ways here to help stretch her budget and give her favorite fur baby a little more love.
Dinner: If you've ever had someone deliver Meals on Wheels, you know some of those dinners, while well intentioned, aren't the healthiest meals available. There are plenty of subscription options that will take the stress out of eating healthy every day.
Audio Books: Maybe she'd like a subscription to Amazon's Audible so she can hear her favorite books on her iPad. It's easier on the eyes. If she has a smartphone, set up LibriVox for her.
Premium Cable Subscriptions: My mother-in-law gets the premium sports channel ever month courtesy of her grandkids. She can now watch her beloved Celtics all season… although I sometimes get the feeling that she thinks Larry Bird is still playing for them.
Other Ideas
Adult Education Class: Check the local vocational school for their offerings. It might be fun to get out and take a Saturday painting class with her.
Mogo Portable Seat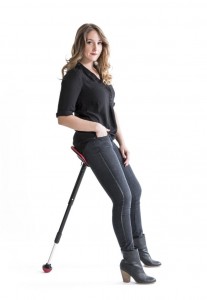 By now, everyone knows that standing is better for you than sitting but anyone who has ever tried it, knows that implementing it is harder than it seems.
Here comes the Mogo Portable Seat by Focal Upright. You get the benefits of standing while not having to support all of your weight all day. It turns out that leaning has its benefits as well. It's very portable would work great at the casino or any venue where there's a lot of walking involved – like the Saturday morning Farmer's Market.
Garmin/Navigation Service
Garmin doesn't have to be just for Christmas. The world moves at a fast pace. If she finds herself having to travel to big cities for medical needs, a GPS service would help her navigate through the latest construction woes.
Theater Tickets and Dinner
Nothing says, "I love you, Grandma," like taking her to dinner and then to the theater, the ballet, or a movie. Even a locally produced play would be a treat as long as you're with her. In fact, you're the payback for all of the hell your mom or dad put her through, so just being around to remind her of that will probably put a smile on her face.